We're still less than halfway through the 2021 NHL season and dozens of games have been rescheduled due to COVID-19. However, while the sample size remains relatively small, it's large enough to have a better idea of who's in the Hart Trophy running.
Two otherworldly players have put some distance between themselves and the field. While they each have a compelling case as the front-runner, one of them has been more valuable than the other so far.
Here are our top five MVP candidates at this juncture:
5. Nathan MacKinnon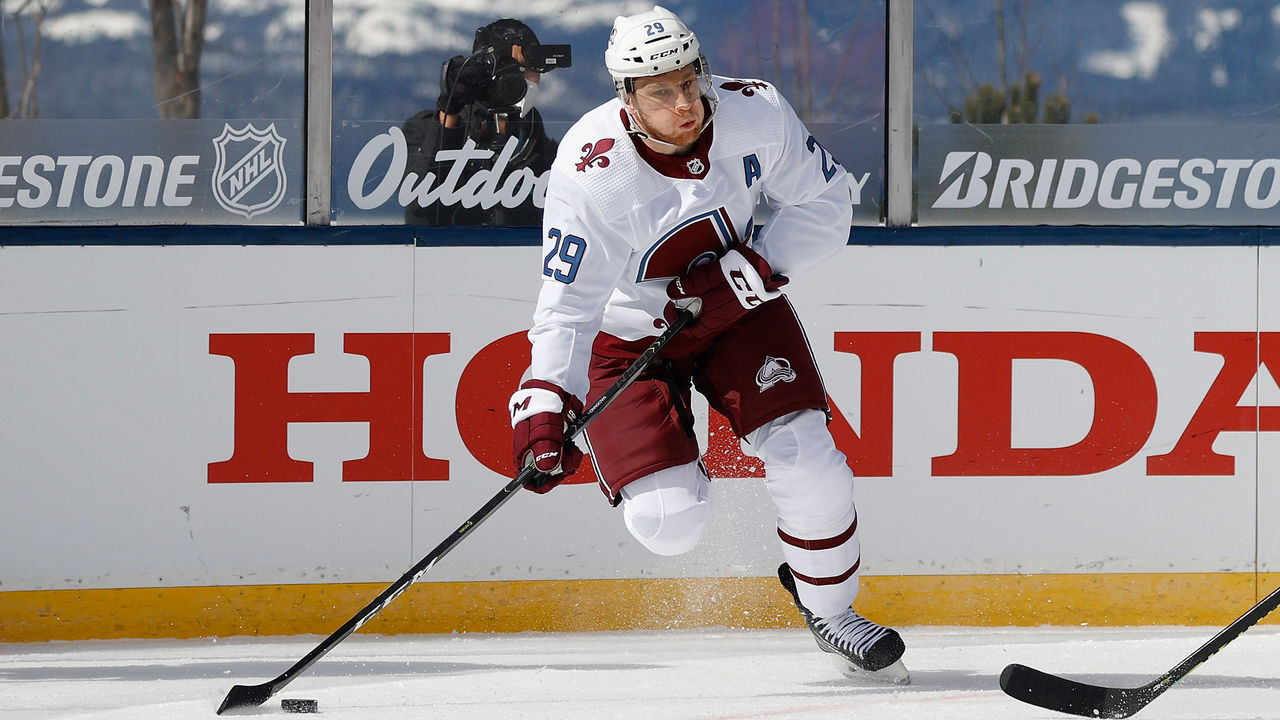 | GP | G | A | ATOI | xGF% | SCF% |
| --- | --- | --- | --- | --- | --- |
| 15 | 4 | 14 | 20:32 | 59.21 | 62.07 |
MacKinnon hasn't lit the world on fire in terms of goal-scoring this season, but he remains elite at playmaking and driving possession. The perennial Hart Trophy candidate has produced exceptional analytic figures, recording a 61.52 Corsi For percentage and a high-danger Corsi For percentage of 55.
The Colorado Avalanche have played fewer games than many other teams due to COVID-19 postponements; perhaps those interruptions have made it tough for MacKinnon to establish his typical clockwork scoring. Nevertheless, he's still one of the league's best players, and he's been exceedingly valuable to a very strong Avalanche club.
MacKinnon has figured in on 39% of Colorado's goals this season, so even though he isn't lighting the lamp at his usual rate, he's still helped create more than one-third of his team's offensive output. He leads the Avalanche in points and has racked up four more than his next-closest teammate. These trends show how much even a deep team like Colorado heavily relies on MacKinnon's contributions.
4. Leon Draisaitl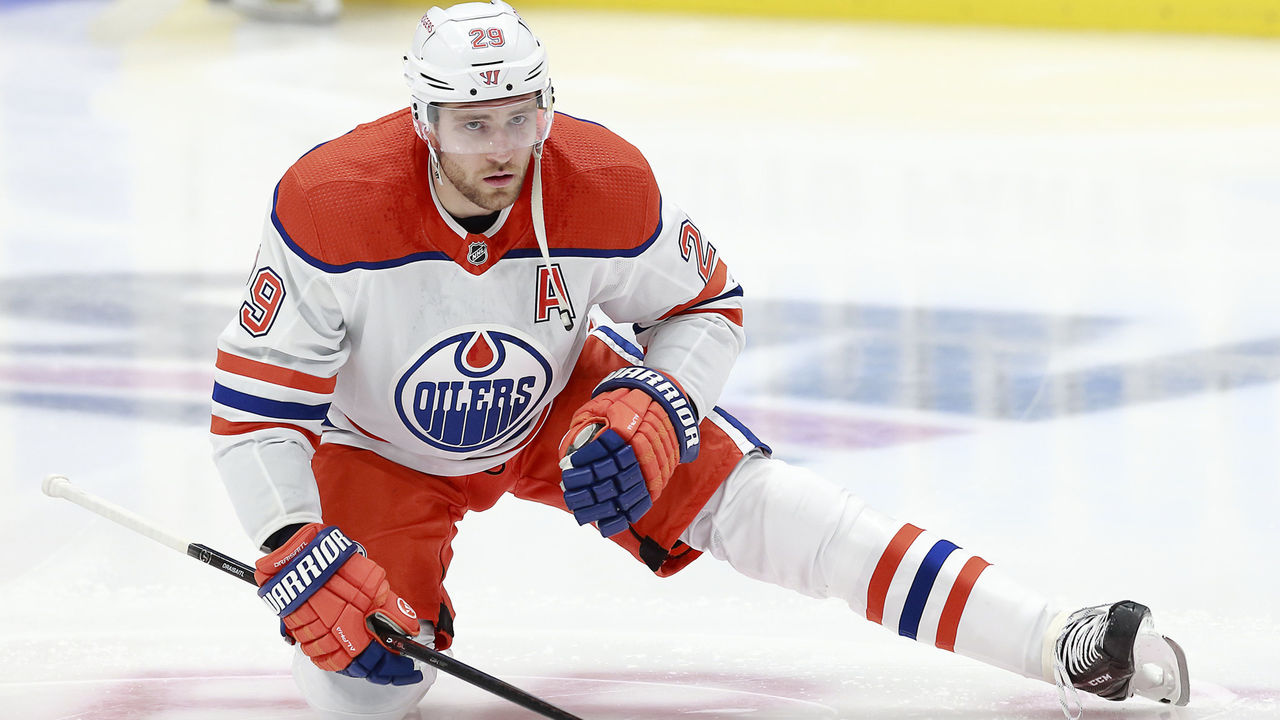 | GP | G | A | ATOI | xGF% | SCF% |
| --- | --- | --- | --- | --- | --- |
| 22 | 10 | 24 | 22:03 | 49.78 | 46.95 |
Draisaitl isn't a top three Hart contender this time around, but the 2019-20 recipient has been excellent this season.
The German center has again proven he can excel without Connor McDavid at five-on-five, though he still benefits from playing alongside the 2017 MVP on the Edmonton Oilers' effective power play.
However, Draisaitl's underlying numbers at five-on-five are illuminating - his expected goals for percentage in those situations is under 50, and significantly lower than his goals for percentage of 75.
Still, he's piling up points at an impressive clip. While the 25-year-old has scored half of his goals with the man advantage, he deserves recognition for picking up where he left off offensively in 2019-20.
3. Patrick Kane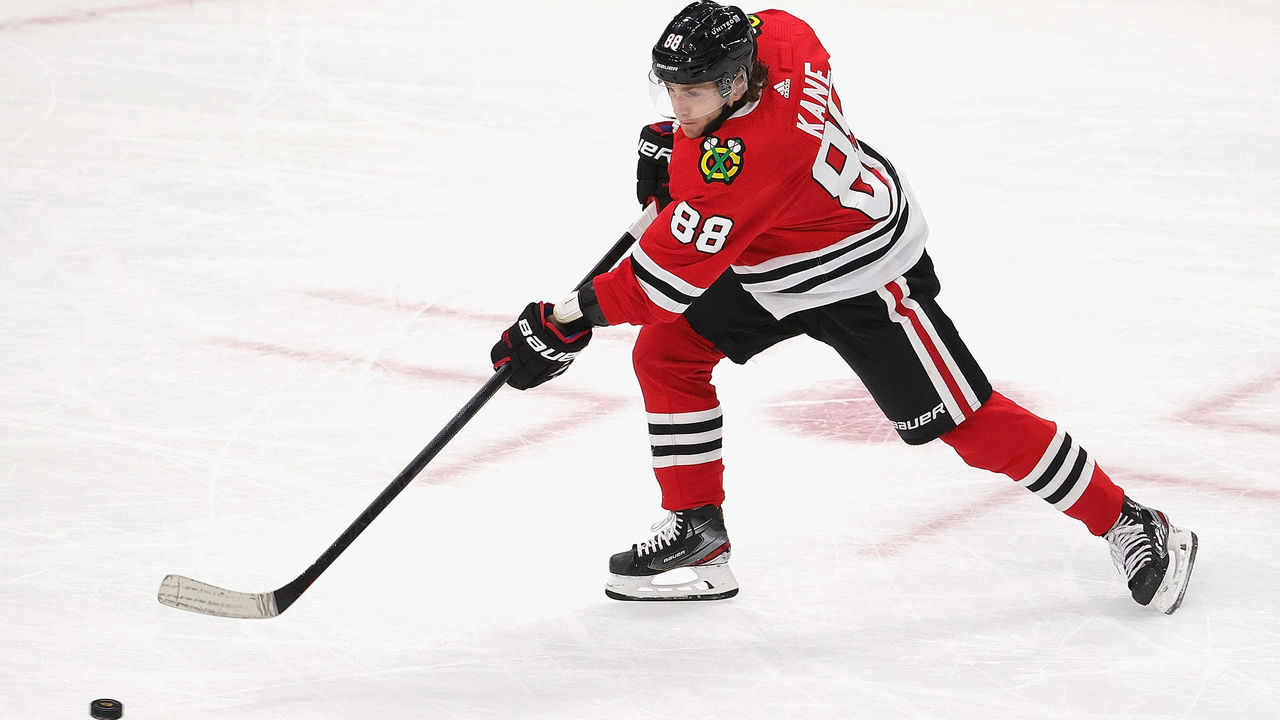 | GP | G | A | ATOI | xGF% | SCF% |
| --- | --- | --- | --- | --- | --- |
| 21 | 10 | 21 | 22:13 | 43.9 | 45.21 |
Kane has been a dark horse candidate for most of the season. The Chicago Blackhawks superstar is the biggest reason his team has exceeded expectations despite numerous injuries and long-term absences.
The 32-year-old has only one more goal than Alex DeBrincat, but Kane is creating more offense than his linemate. Kane's assist total is more than double the number of DeBrincat and Dominik Kubalik's helpers (10 apiece), and Kane has 13 more points than DeBrincat, his next-closest teammate.
Kane has been on an unreal tear lately, notching five goals and 15 assists in his last 10 games, including a four-point effort Tuesday night - his second such performance this season. He already has nine multi-point nights in 2021. This was supposed to be a rebuilding year for Chicago, but the game-breaking winger's exploits have the Blackhawks in a playoff spot.
2. Auston Matthews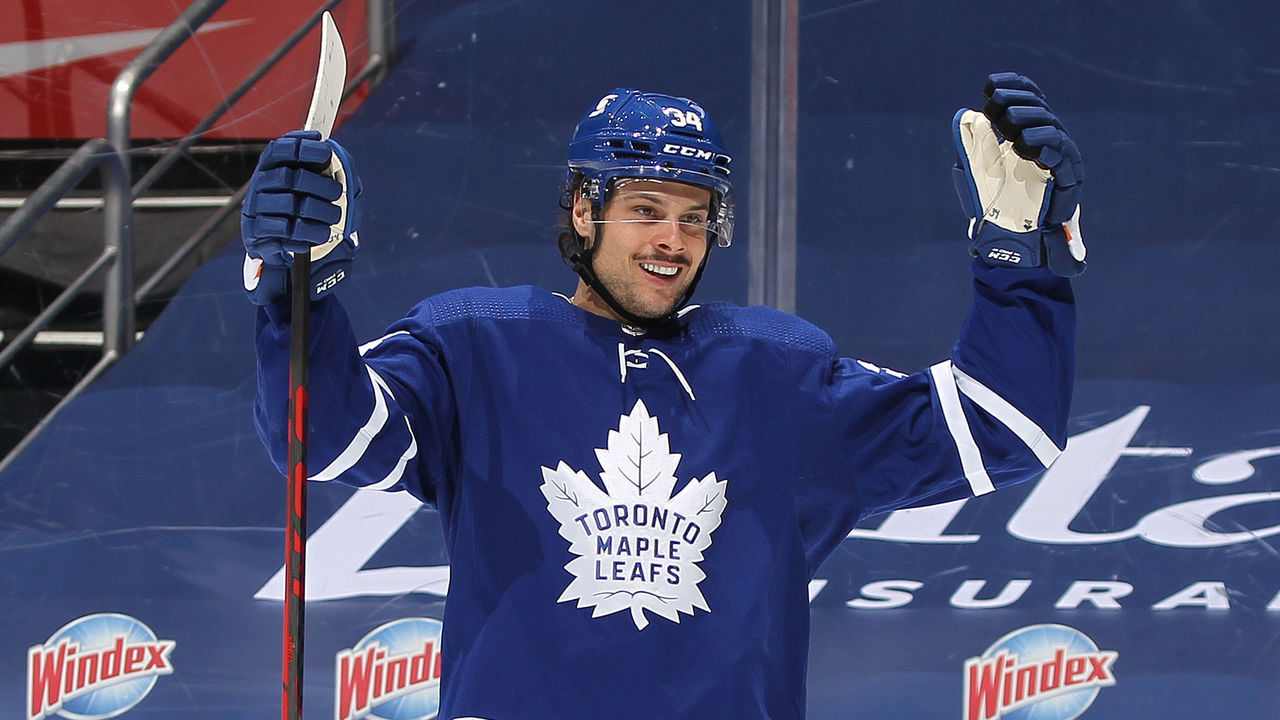 | GP | G | A | ATOI | xGF% | SCF% |
| --- | --- | --- | --- | --- | --- |
| 20 | 18 | 13 | 21:54 | 56.1 | 59.13 |
Matthews has cemented his spot as a serious Hart Trophy contender with a remarkable scoring run. The Toronto Maple Leafs dynamo, who leads the NHL in goals by a wide margin, scored 10 tallies during an eight-game streak before notching seven goals over a four-game run.
Toronto's franchise cornerstone has amassed twice as many goals as his next-closest teammate, Mitch Marner. Marner is one point behind Matthews thanks to his team-leading 21 assists, but 11 of those helpers came on Matthews' markers. The American center has scored a whopping 24.3% of Toronto's goals in 2021.
Matthews has also improved defensively, ranking at or near the top of the NHL among forwards in puck battle wins, stick checks, blocked passes, and blocked shots, according to Sportlogiq's Mike Kelly.
His performance is even more impressive considering his wrist has bothered him for most of the campaign. Matthews would be a shoo-in for this honor if not for one man.
1. Connor McDavid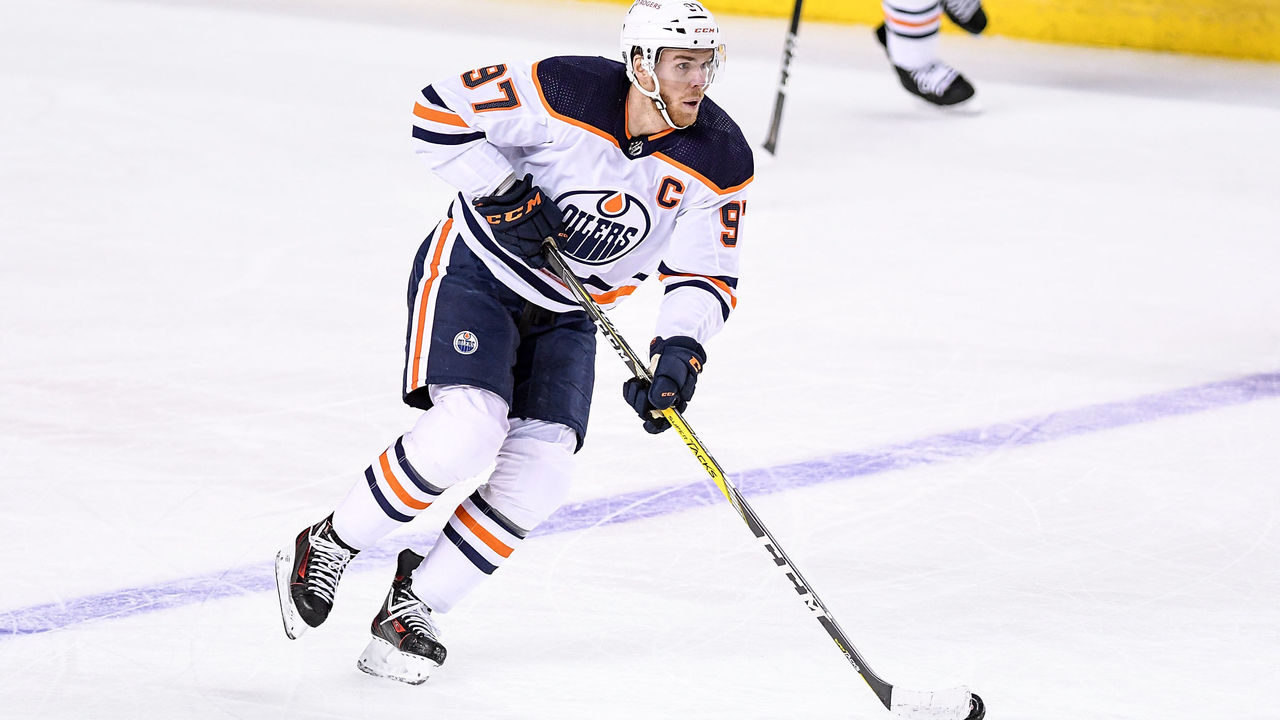 | GP | G | A | ATOI | xGF% | SCF% |
| --- | --- | --- | --- | --- | --- |
| 22 | 14 | 26 | 22:33 | 61.11 | 58.43 |
McDavid is the NHL's most talented player, and he's been the league's most valuable one in 2021.
The Oilers megastar has authored stellar underlying numbers across the board, in addition to his typically excellent conventional figures. His expected goals percentage is higher than his goals for percentage. It's the opposite for Matthews.
McDavid has played at a Hart Trophy level for most of the season. He's figured in on an astounding 51% of the Oilers' goals, though Draisaitl has helped create 43% of them. McDavid isn't scoring at Matthews' blistering pace, but that isn't the lone consideration when it comes to the MVP race.
In addition to the eye-popping analytics and McDavid's hefty share of Edmonton's offensive production, he's also leading the NHL in points and ranks second among forwards in average ice time behind Marner.
Honorable mentions: Marc-Andre Fleury, Anze Kopitar, Mark Scheifele, Marner.
(Analytics source: Natural Stat Trick)
Copyright © 2021 Score Media Ventures Inc. All rights reserved. Certain content reproduced under license.